The Company
Vanda Insights is a Singapore-based provider of intelligence on the global energy markets, launched in September 2016. The venture was born out of a desire to extract the signal from the noise in the complex and often volatile oil markets. Our succinct and clear macro analysis is relied upon by thousands of readers globally, including those doing business directly or indirectly in the physical commodity and derivatives markets; wealth managers; governments, regulatory bodies and think-tanks; as well as trade organizations and educational institutions.
Straight as an arrow
Our mission is to combine decades of experience observing and analysing the global energy markets and the ability to articulate our insights in the most clear, concise and straightforward manner. In doing so, we help our readers take the shortest route to understanding the big picture, and what is most relevant and critical for them in making their business strategy, trade and investment decisions.
A 360-degree view for you
The oil markets function in a web of complex interconnections and it is vital, but not always easy, to be aware of all the external forces at play. We join the dots between supply-demand fundamentals, economics, geopolitics, demographics, policy and regulatory affairs, the financial markets, technological and data advancements and alternative energy sources to bring you a 360-degree view.
Your exponential advantage
We parse through thousands of data points and news reports throughout the day, and stay connected with the front-liners, the middle-management as well as the leaders in the oil industry, governments and other stakeholders, to reach the vantage point that brings you the best view. We meticulously validate, discard, dissect, question and triangulate information so that you can leapfrog from our analysis and insights with full confidence.
Tailored to suit your needs
Choose from our weekly, daily and quarterly publications to meet your information and analysis needs.
The Founder: Vandana Hari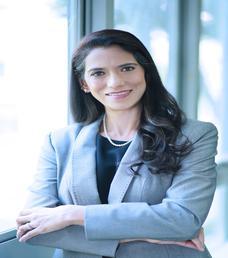 Vandana Hari has 25 years of experience providing intelligence on the global oil and gas markets to executives in the industry and related services, government officials and agencies, as well as wealth managers. Before launching Vanda Insights in September 2016, Vandana served as Asia Editorial Director at S&P Global Platts, a leading information provider on the global energy, petrochemicals, metals and agricultural markets. In that role, she oversaw the regional commodities news and pricing operations and led the company's business strategy and external stakeholder engagements. During her career with Platts, Vandana has assessed spot crude and refined product prices, covered news, and written research and analytical reports. Prior to Platts, Vandana served in various editorial positions in The Times of India, the South Asian magazine, and EDN Asia, an electronics design magazine in the Reed Business Information group. Vandana has a bachelor's degree in science from India's MD University and post-graduate diplomas in communication and social journalism. Her expert opinions are featured in the international print media. She writes a monthly column in the Nikkei Asian Review. Vandana's expert views on the oil markets are regularly featured on TV and radio channels including Bloomberg, CNBC, BBC, Yahoo Finance, Al Jazeera,Asharq, Ausbiz and Singapore's Channel News Asia.
Advisory Board
NISHI VASUDEVA
Ms. Nishi Vasudeva, an Indian business executive, served as Chairman & Managing Director of Hindustan Petroleum Corporation Limited, a Fortune 500 company, till end March 2016. She is the first woman in India to head an organization in the Energy sector and among the very few women globally to head an oil company.An alumnus of The Indian Institute of Management, Calcutta, she has experience spanning over 38 years in the oil sector across core functions including corporate strategy, fuel retailing, LPG marketing, planning and information systems. She has served as Chairman of the Board of several joint-venture Companies of HPCL in partnership with reputed MNCs and Indian corporates. She was elected Vice-President (Youth & Gender) on the Executive Committee of World Petroleum Congress for a three-year term. She is the only Indian to receive Platts "Global CEO of the Year" in the energy sector and has several other awards to her credit, including Platts "Asia CEO of the Year" (2014-15). In acknowledgement of her efforts, she was presented the prestigious SCOPE award in the Individual Leadership Category by the Hon'ble President of India for Excellence and Outstanding Contribution to Public Sector Management .
JOHN KINGSTON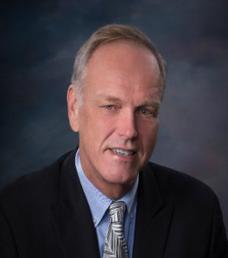 John Kingston is the Executive Editor of FreightWaves, a multi-platform new initiative to serve the trucking and transport sector. He joined FreightWaves after completing a more than 32-year career with S&P Global, where for 29-plus years he served in a number of different capacities for Platts, the energy news and analysis segment of McGraw Hill/S&P Global. He was director of oil, director of news, and in his early years as a crude oil market reporter published the first dated Brent assessment, now the world's leading crude oil benchmark. AT S&P Global, he founded the company's blockchain task force, looking at ways in which that technology would impact the company's activities. He has been a frequent commentator on energy issues at conferences and on business television networks.
Website Disclaimer
The information provided in this website is for general information purposes only. The information is provided by Vanda Insights Pte. Ltd. and while we endeavour to keep the information up-to-date and correct, we make no representations or warranties of any kind, express or implied, about the completeness, accuracy, reliability, suitability or availability with respect to the website or the information,products, services, or related graphics contained in the website for any purpose. Any reliance you place on such information is therefore strictly at your own risk. In no event will we be liable for any loss or damage including without limitation, indirect or consequential loss or damage, or any loss or damage whatsoever arising from loss of data or profits arising out of, or in connection with, the use of this website. This website may have links to other websites that not under the control of Vanda Insights. We have no control over the nature, content and availability of those sites.The inclusion of any links does not necessarily imply a recommendation or endorsement of the information contained in the other websites. Every effort is made to keep this website up and running smoothly. However, Vanda Insights takes no responsibility for, and will not be liable for, the website being temporarily unavailable due to technical issues beyond our control. This website and all its content is the copyright of Vanda Insights Pte. Ltd. © Vanda Insights 2017. All rights reserved. Any redistribution or reproduction of part or all of the contents of this website in any form without the prior written consent of Vanda Insights is prohibited.